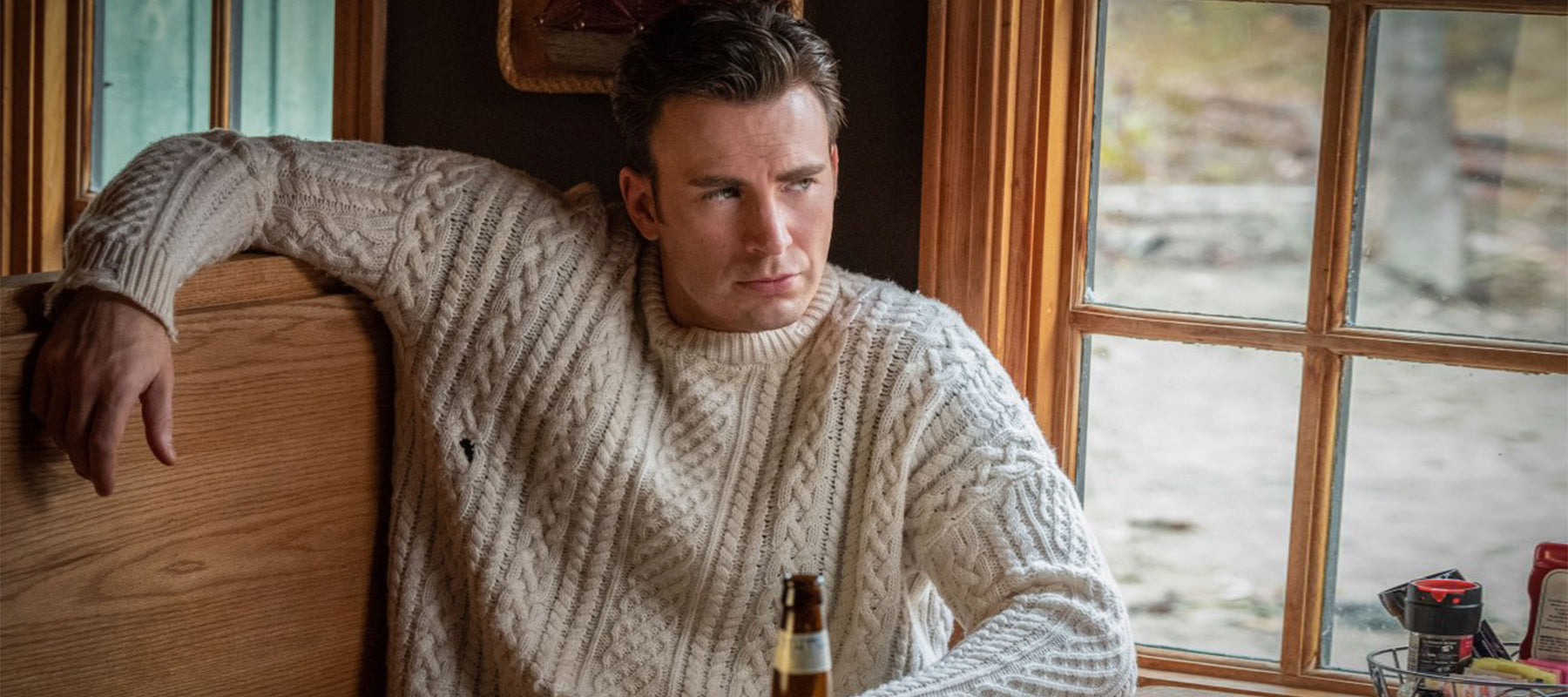 Our Top Film & TV Craftspirations
Crochet | 1 min read time
Discover the on-screen knitted and crochet creations we're in love with.
6 knitted and crocheted creations from film and television
Miss Sands - Sex Education 
The crocheted and knitted collection of cardigans Miss Sands wears throughout all of the Sex Education seasons makes us want to reach for our yarn and start yet ANOTHER project. 
Credit: Screenrant
Ransom Drysdale - Knives Out
Yes, it's THAT cable knit sweater. We couldn't resist! Though we can't fight the urge to mend that small unravelled patch. Knit your own cable-filled sweater with the Atlantis PDF pattern.
Credit: BAMF Style
David Rose - Schitt's Creek
It was a tough choice choosing one sweater from the hundred that David wears over the 6 seasons of Schitt's Creek - but this one stood out, just look at that fairisle yoke! Our Charlie Brown Sweater knitting kit in black and white makes for a great David Rose-inspired project.
Credit: Popsugar
Maurizio Gucci - House of Gucci
Move over Ransom Drysdale, there's a new cable knit icon on the block. We're sure Adam Driver kept warm, while looking very cool, on the set of House of Gucci. Knit your own Italy-inspired, super-cosy cable sweater with the Venezia PDF pattern.
Credit: Instagram @LadyGaga
Steve Zissou - The Life Aquatic
Possibly one of the most recognisable beanie hats in Hollywood? Create your own with a modern cable twist - the Parker Staghorn knitting kit.
Credit: Vox
Ron Weasley - Harry Potter 
No list of TV and cinema knits would be complete without Molly Weasley's iconic Christmas creations! Create your own by swiss darning your initial onto a knitted jumper.
Credit: Bustle
Are there any handmade, Hollywood outfits that you love? Share yours with a community of crafters on Instagram and Facebook.