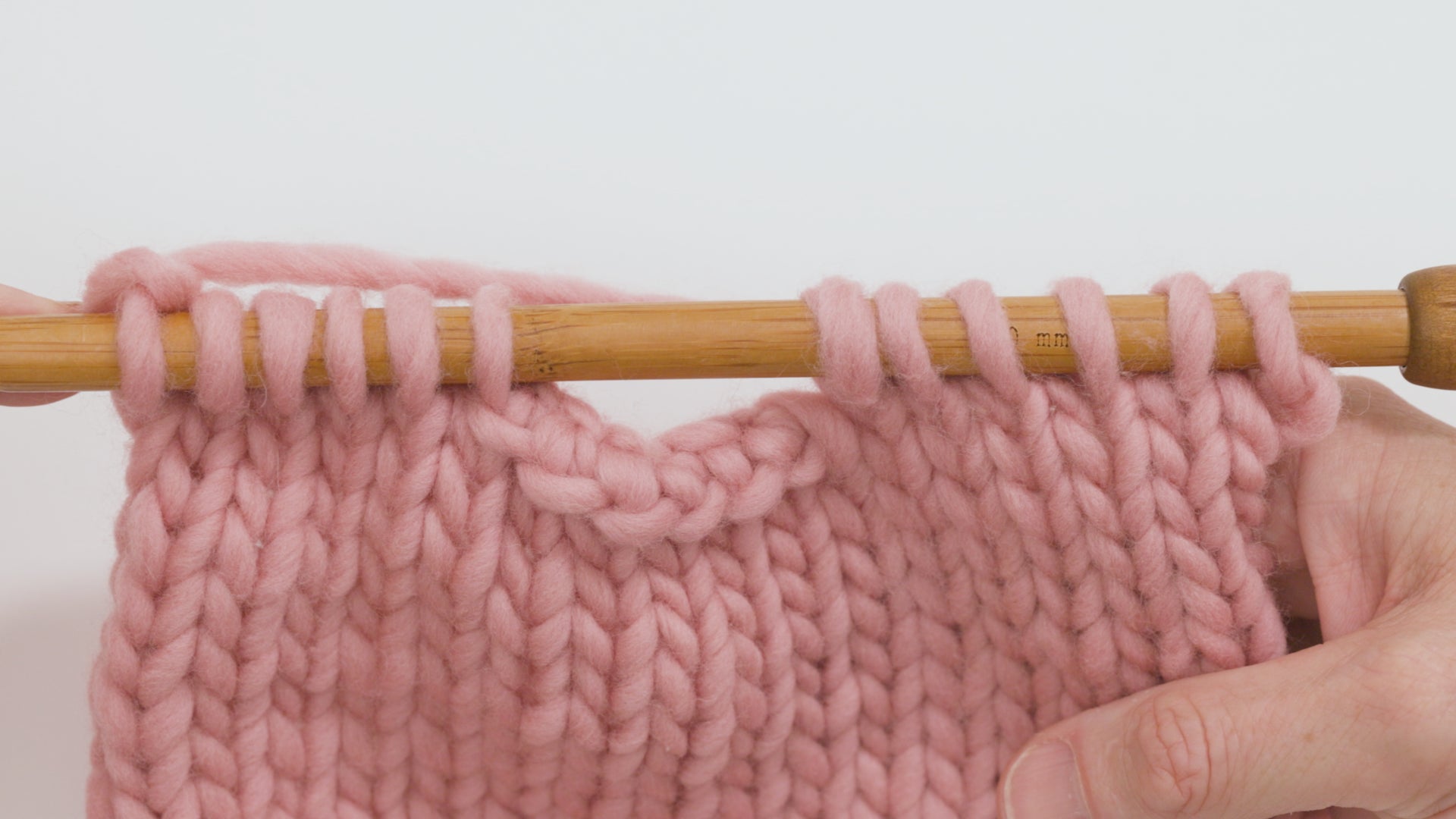 How to Cast Off Stitches in the Middle of a Row
Techniques | 1 min read time
Tutorial Overview
In some projects, such as shaping the collar of a jumper, you may be required to cast off stitches in the centre of the row, and then continue knitting. In this video we'll show you how to cast off mid-row, to create the neckline.
Follow the instructions in your pattern carefully, as there can be a lot of variations when it comes to necklines, from straight and rounded ones, to V-shaped. Each pattern will tell you when, and how many stitches, to knit and cast off for your project.
Watch
Step-by-step guide
Step 1:
Knit until the cast off instructions begin.
Step 2:
Ensure that you start your cast off from the next stitch, keeping the right number of stitches on your right-hand needle for later.
Knit the next 2 stitches.
Using your left needle pick up the second stitch from the right-hand needle tip.
Bring this stitch over the stitch closest to the needle tip, and slide it off the needle.
You have now cast off one stitch.
Step 3:
Knit the next stitch.
Then pick up the second stitch on the right needle, slide it over the first one, and off the needle.
You have now cast off the second stitch.
Step 4:
Repeat these steps until you have cast off the required number of stitches.
Step
 5

:
There will be one stitch on your right-hand needle after the last cast off stitch.
This single stitch counts as your first one for this side of the cast off.
You'll now knit the remaining stitches to finish your row. 
Once this row has been completed, you'll have the same number of stitches on either side of the cast off section.
Step
 6

:

Continue working across each shoulder section separately.
Your pattern will tell you how many rows to knit, and where to decrease.
Step
 7

:

Once you have completed your first shoulder, you'll re-join the yarn to knit your second shoulder.

 

< See all Knitting Video Tutorials