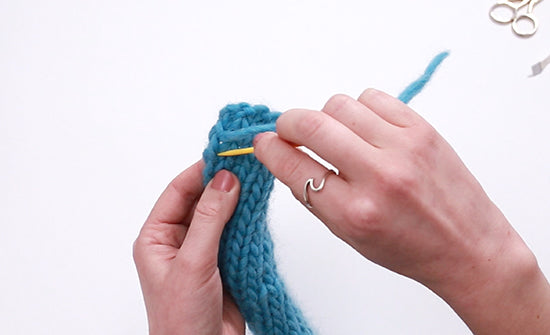 How to Weave in Loose Ends
Finish Off | 1 min read time
Tutorial Overview
Weaving in is an important part of finishing any knitting project. In this video we will show you how to weave in ends by threading the sewing needle over and under the bars on the wrong side of stocking stitch fabric.
Watch
Step-by-step guide
Step 1:
Thread your yarn tail through the sewing needle.
Step 2:
Weave the yarn tail through the stitches, along the side of your scarf, following the V-shaped stitches.
Step 3:
Repeat these steps a number of times.
Step 4:
Cut any excess yarn, on the back of your project.
< See all Knitting Video Tutorials