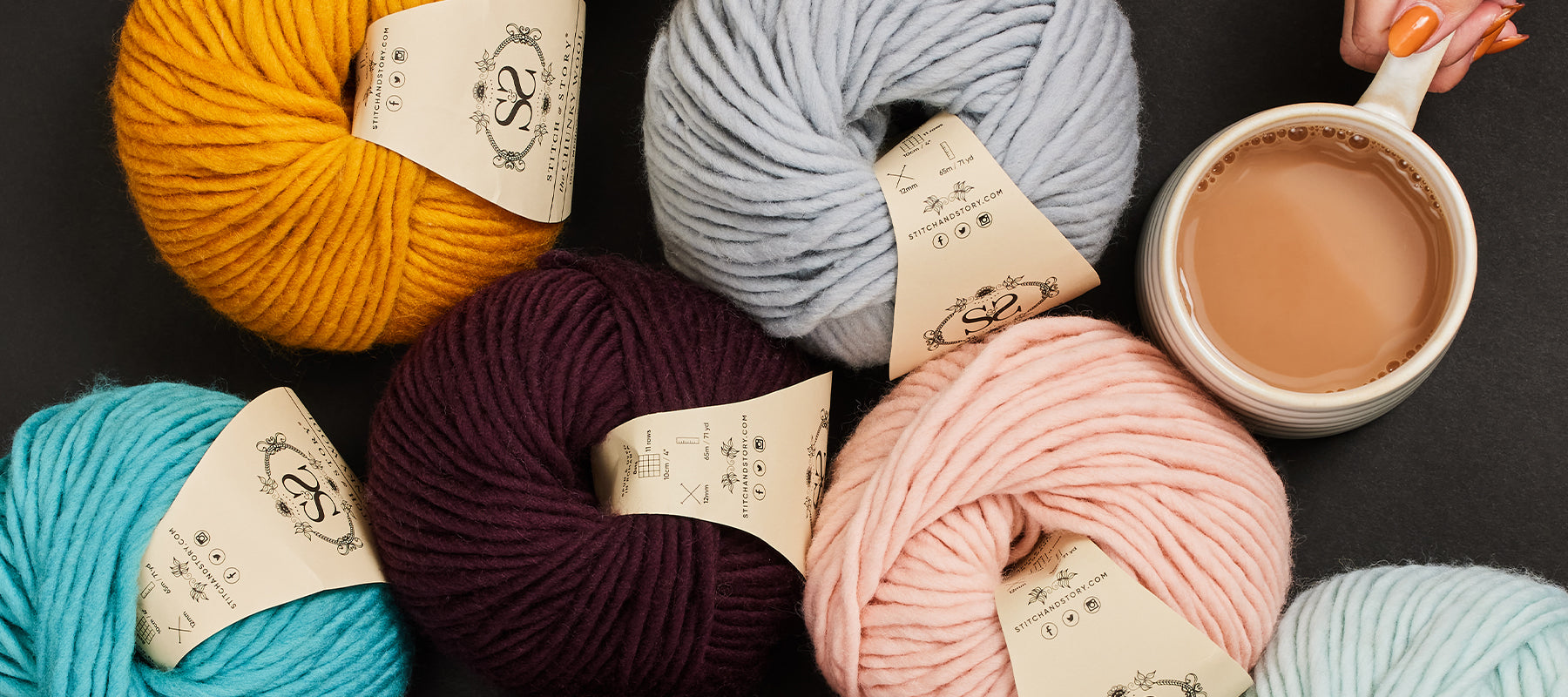 The Perfect Gifts for Crafters: Yarns for their Stash
Crochet | 1 min read time
We've rounded up the best yarn deals in one super-handy gift guide.
The perfect yarns for knitters and crocheters
Treat yourself, or the crafter in your life, to some woolly wonders! We've put together a selection of our favourite yarns, with some irresistible savings, making it the perfect time to stock up on gifts and stocking fillers.
Yarns for chunky jumpers & cardigans
The Melange Wool
A bumper pack of possibilities. What will your Melange Wool become? There's nothing like curling up with a good ball of yarn, and starting something new. This wool is chunky, soft, and perfect for making quick gifts. If you love yarn as much as we do, you also won't be able to resist giving these packs of woolly wonders a squish and a hug!
Shop the yarn
The Chunky Wool 
Spun from 100% merino, this yarn is super-soft like candy floss. It might be chunky-weight, but it'll feel light in your hands, and is perfect for whipping up quick gifts. 
Shop the yarn
Woolmere Luxe
Contrary to its name, Woolmere Luxe isn't 'merely' wool! Made up of the softest combination of fine merino wool and cashmere, it's the perfect recipe for a luxurious crafting experience. Choose your favourite shade and shop for your PDF pattern to get started on something new.
Shop the yarn
Yarns for homeware
Eco Cotton
Crafting is cool in more ways than one when you use this yarn! Not only is it perfect for wearing in warm weather, but you can also create eco-friendly, reusable accessories. Made from 95% recycled cotton, and ready to be turned into something new by you.
Shop the yarn
Yarns for beginners
Jolie
Discover the wonders of machine-washable yarn! Made with acrylic fibres, the Jolie yarn is as soft and squishable as woolly yarns, and won't felt in the wash. This chunky wonder is perfect for beginners and quick creations.
Shop the yarn
The Wonder Yarn
Wonder Yarn is our first wool-acrylic mix super chunky yarn that is designed to make crafting simple. The yarn features a twist that will add a beautiful and unique texture to your finished fabric. You can also find this yarn in our Knitters of Tomorrow kit!
Shop the yarn
Yarn for babies & kids
Daydreamer
Let your mind wander while you create something special. Daydreamer is a baby-soft yarn made of cotton and soya fibres, and the pastel shades are perfect for creating your very own sunset-inspired colour-combinations. This yarn will have you feeling like you're on cloud nine! Once you've chosen your yarns, choose from our PDF knitting patterns and get started on a new creation!
Shop the yarn
Show us your stash snaps! Have you treated yourself to some woolly goodies? Share your photos with a community of crafters on Instagram and Facebook.