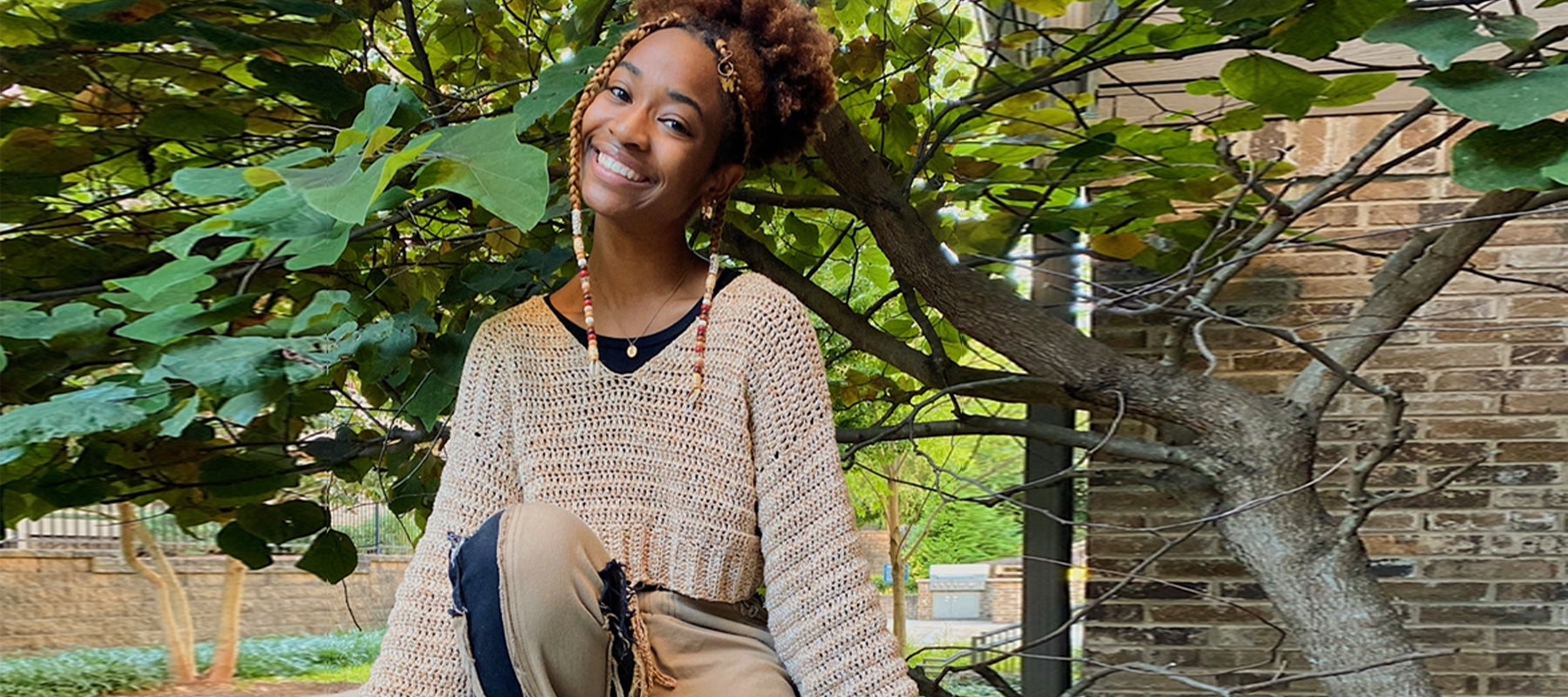 My Crochet Journey by Brianna Sipp
Crochet | 2 min read time
Brianna shares the story of where her love of crochet came from, and what the future of crafting might hold!
Where my crochet and designing journey began
I got into crochet and designing at a very young age because I grew up around the art. Both my grandmother on my mum's side and my grandmother on my dad's side loved crocheting, so I've been fascinated with the craft for as long as I can remember. Sadly, one of them passed away when I was younger, and the other lived 8 hours away. But even though they both couldn't personally teach me the craft, I took it upon myself to learn. When I was eight years old, I would watch YouTube as much as I could. After a while, I had the bright idea to look up crochet tutorials on the site. From there, my crochet journey began! I grabbed a ball of yarn and my crochet hook, and learned through YouTube tutorials. Yes - tears were shed, but I didn't stop until I completed my first project (a blueberry)! 
Over the years, I was never really consistent with crocheting. I picked up the hook every now and then, but I would quickly lose interest because it took so long to complete anything. Everything changed for me when COVID-19 hit. Out of nowhere, I was on lockdown and I could no longer go to school, go out, or see my friends. I was consumed with boredom, so I started to pick up my old hobbies, one of which was crocheting! From there, I crocheted like crazy. I started sharing my work on social media and it blew up before I knew it. I improved so much that rather than just following tutorials, I started designing my own pieces. I finally reached the point where I can make my own and my clients' ideas come to life! 
What inspires me
I love all types of fashion, whether it's the 90s, early 2000s or modern day fashion. I take huge inspiration from all of those eras, but sometimes designs just pop into my head and I make the pieces from there! Personally, I love experimenting with different styles and colour palettes. One day I can make a hot pink and girly top, and another day I can make baggy sweatpants, it just depends on what look I'm going for! 
The future of craft
The fashion world is evolving everyday, including the crochet world! Older crochet artists have experienced first hand how crochet designs have changed since they picked up their own hook. I've even seen the change myself, since I started at such a young age. There's honestly no telling where the future of crafting itself will go, all I know is that it will be bigger and better than ever! With technology evolving, crafting will surely grow along with it. It will make crafting more accessible for all ages. Maybe there will even be machines to help make crafting easier, but at the same time I love the feeling I get when I make something all on my own - no machines needed. Either way, I hope crafting provides an outlet for everyone in the future, like it does for me now!
About Brianna Sipp
Brianna is an 18-year-old crochet artist and designer who taught herself how to crochet when she was 8-years-old. She started her business Hooked by Brianna in 2020 by selling custom crochet clothing and accessories. Today, she also creates patterns and YouTube tutorials! 
Follow Brianna on Instagram @hookedbybrianna