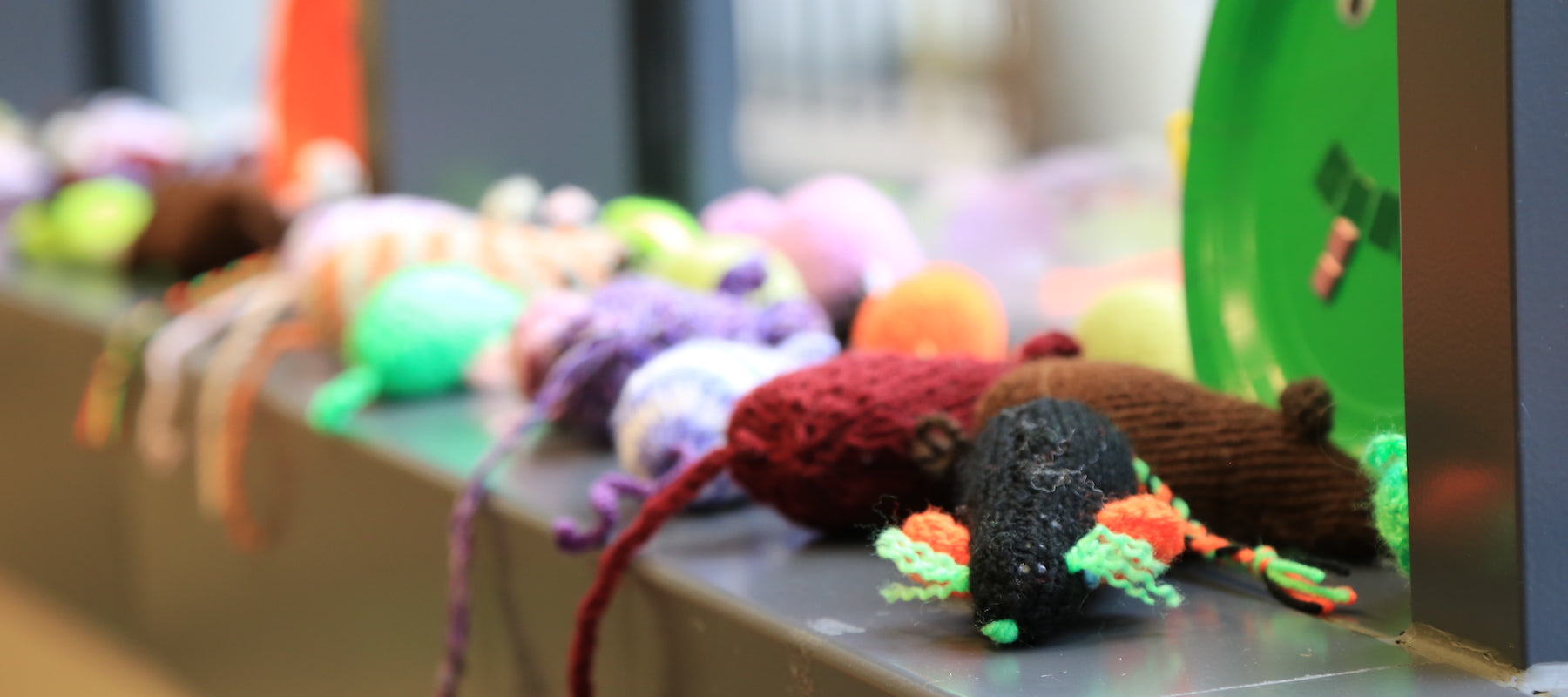 Make Mice for Battersea's Cats
Free Pattern | 1 min read time
The cats at Battersea have always enjoyed playing with knitted mice kindly donated by members of the public. The charity is asking cat-lovers and crafters alike to open their hearts and get out their knitting needles so that cats at Battersea can play independently or as part of a pounce and fetch game with the charity's dedicated team of cat lovers.  
Cats need mental stimulation to avoid becoming bored and stressed. Activity toys such as knitted mice can help to keep cats engaged and entertained during their stay at Battersea, and once they are ready to go to their new homes, each cat takes their favourite playthings to help them settle in to their new surroundings. 
Paige Havlin, Cattery Team Leader at Battersea, said: "At Battersea, we rely on the generosity of our kind supporters to switch on their creative brains and create knitted toys for our cats. Knitted mice are a particular favourite for many of our furry residents, and demand for these toys is increasing. We appreciate the time and effort people put into creating toys for our cats, and we cannot thank them enough." 
Battersea encourages any knitting lovers out there to consider creating some knitted mice with Battersea's own free mouse pattern for their next craft projects and to donate their finished work to their cattery.  
To donate your knitted mice, send them to:
Battersea Dogs & Cats Home,
4 Battersea Park Road,
London,
SW8 4AA
A mouse pattern created for Battersea can be downloaded for free online. 
Or follow along using Battersea's YouTube tutorial: