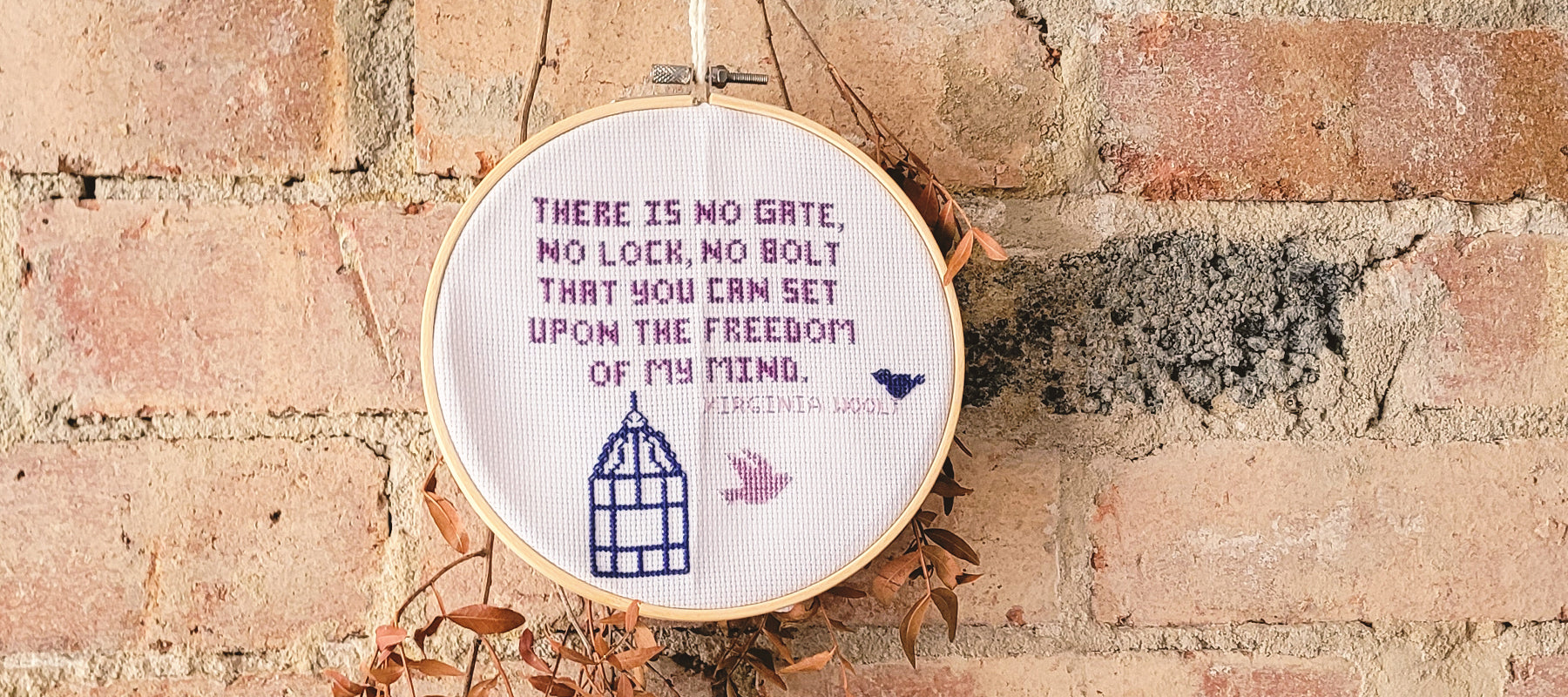 International Women's Day: Cross Stitch Quotes
Cross Stitch | 1 min read time
Create your own inspirational quote with our free alphabet chart.
How to cross stitch an inspirational quote
Discover the soothing, mindful benefits of cross stitch, and decorate your home with empowering messages. We've got a free chart to help you map out your design, then you'll be ready to bring it to life, stitch by stitch!
You will need
An embroidery hoop
Aida fabric
Embroidery thread
An embroidery needle
Start by setting up your Aida fabric, securing it inside your embroidery hoop - if you need a little help you can watch our handy cross stitch video tutorials. Then download our free chart to plan your message:
Here are a few we've made at Stitch & Story HQ!
Share photos of your motivational cross stitch with a community of crafters on Instagram and Facebook.