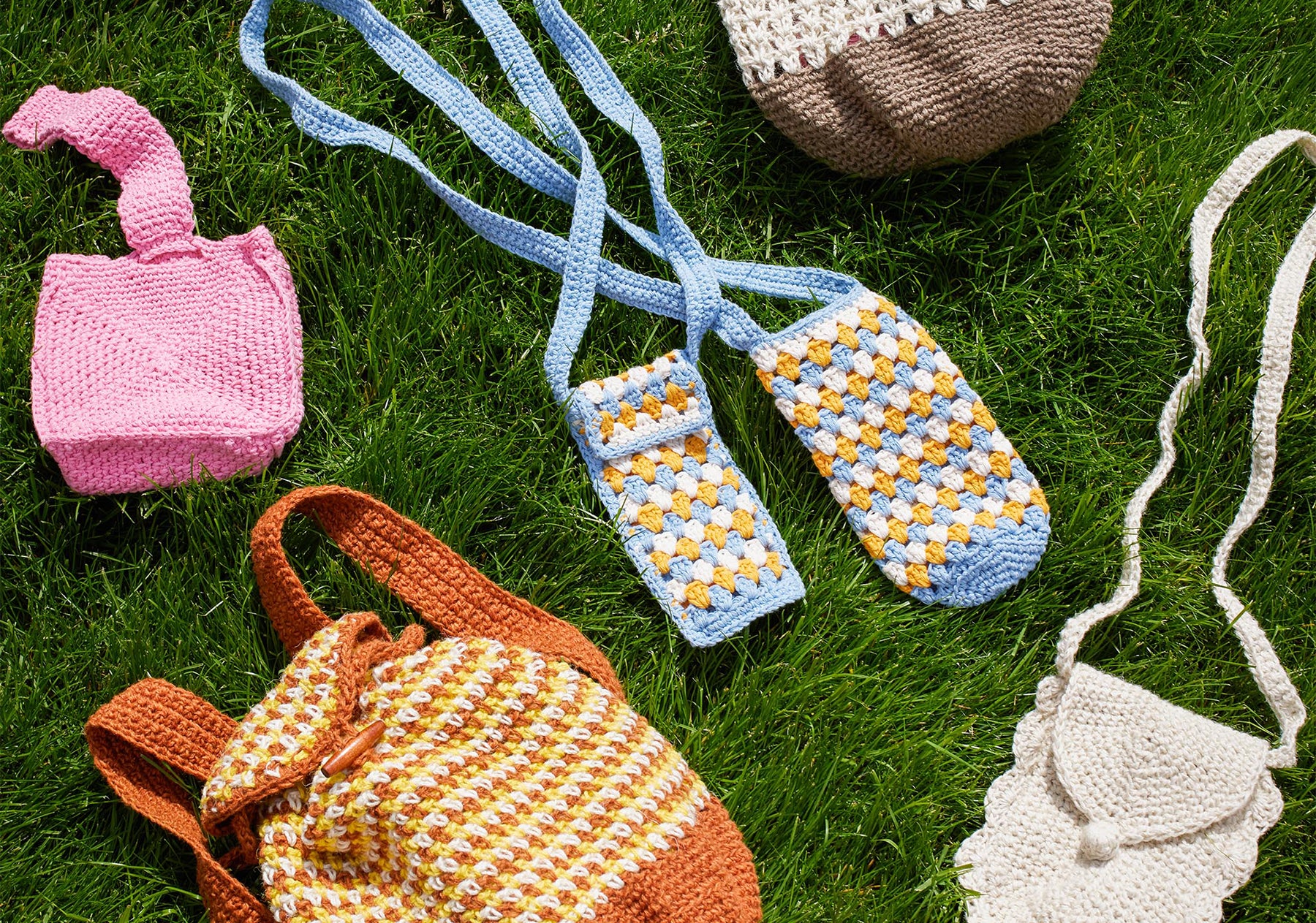 Time for some Fun In The Sun!
Crochet | 1 min read time
Discover a bright and bold collection of knitting and crochet patterns to create must-have summer accessories.
Time for some Fun In The Sun!

These knitting and crochet patterns are a bright bunch! The Fun In The Sun Collection is all about stepping outside and going on a new adventure. Whether that's a holiday, a hike, or a picnic in the park with your friends, craft yourself the perfect summer bag to join you. 

Which one will you create for your next adventure? Let's take a look at the collection:
Sennen Garter Stripe Bag
Ready, set, stripe! Your essentials will get from A to B in the most stylish way. Knits, purls, and colour changes are all the skills you need to create a bag that's bold, and textured.
Lulworth Paper Bag Tote
Pentle Cable Handle Tote
Grab life by the bag handles, and go have some adventures. Featuring a fun, cabled motif, there's plenty of room in this bag for all your picnic essentials. Learn how to knit cables, and pick your favourite colour-combination to brighten things up.
Tolsta Crossbody Bag
Keep your essentials secure, and looking cute, with this compact, crochet bag. Use the short strap to have everything in hand, or the longer strap to go hands-free! You'll use basic crochet techniques, and master the art of scallop stitch to create a fun edge.
Marram Linen Stitch Backpack
Adventure is out there. Fill this sturdy, and stylish, backpack with everything you need for a lovely, long walk. Make sure you pack plenty of snacks - and maybe a crochet project or two!
Holkham Walking Set
Looking to travel light? This is the set for you. Crochet a colourful bottle holder, and a handy, compact travel pouch. You can keep your hands free for map reading, or taking pictures of the beautiful sights!
Lossie Granny Square Knot Bag
Sands Drawstring Bag
Share your creations with our community of crafters on Instagram and Facebook.