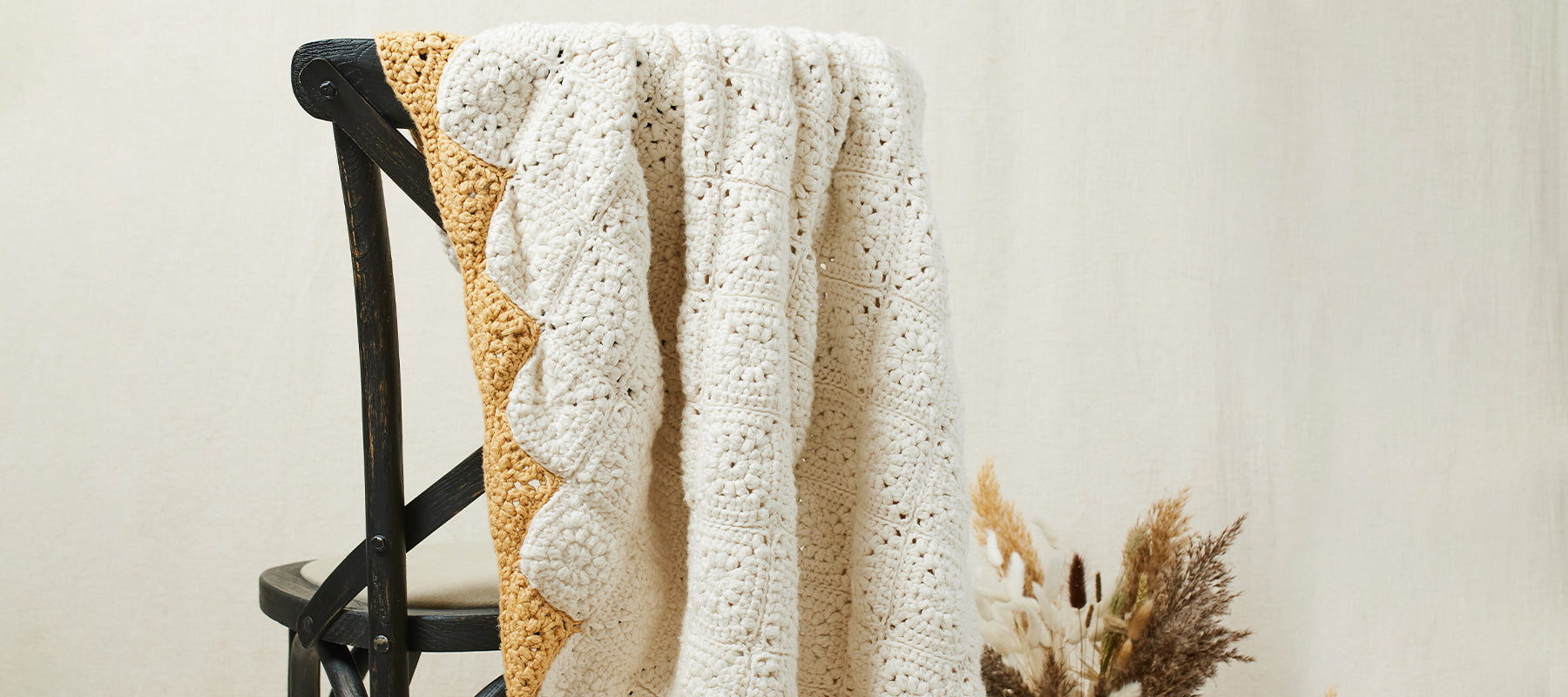 6 Granny Square Projects to Make Right Now
crochet | 1 min read time
1. Springtime Motif Blanket
An absolute must for picnics on sunny days, and snuggling up outside on chilly evenings. You'll learn how to sew your creation together, and watch your blanket grow square by square, before adding a pop of colour with a triangle-motif border. 
2. Clematis Crochet Quilt
Crochet your very own field of flowers with this quilt pattern. You'll learn how to create 5 different granny square designs, and how to block and sew them together - then it's up to you to find the perfect spot to curl up under it!
3. Lossie Granny Square Knot Bag
Stand out from the crowd with this fresh take on the box-style handbag. Using a simple granny-square design, and our Eco Cotton yarn, you'll crochet yourself a modern accessory that will look great with any outfit, at any occasion! 
4. Chevron Motif Scarf
A pretty, pastel way to stay warm on chilly evenings while you catch up with friends. They'll be sure to ask where you got your scarf, so take delight in being able to say, 'I made it myself!' Pick your perfect colour combination in our snuggly Cotton Braid yarn, and bring this striking chevron design to life.
5. Ryan Cardigan
We couldn't have a Classics Collection without including Granny Squares! Crochet your own modern classic in a colour-combination that's perfect for you. Made using the Chunky Wool, you'll have it finished and ready to wear in no time.
6. Hopscotch Scarf
The playground classic has been given a crafty interpretation! Jump from square to square with this simple pattern in our chunky Jolie yarn, and before you know it you'll be wrapped up warm, wearing your scarf out and about.