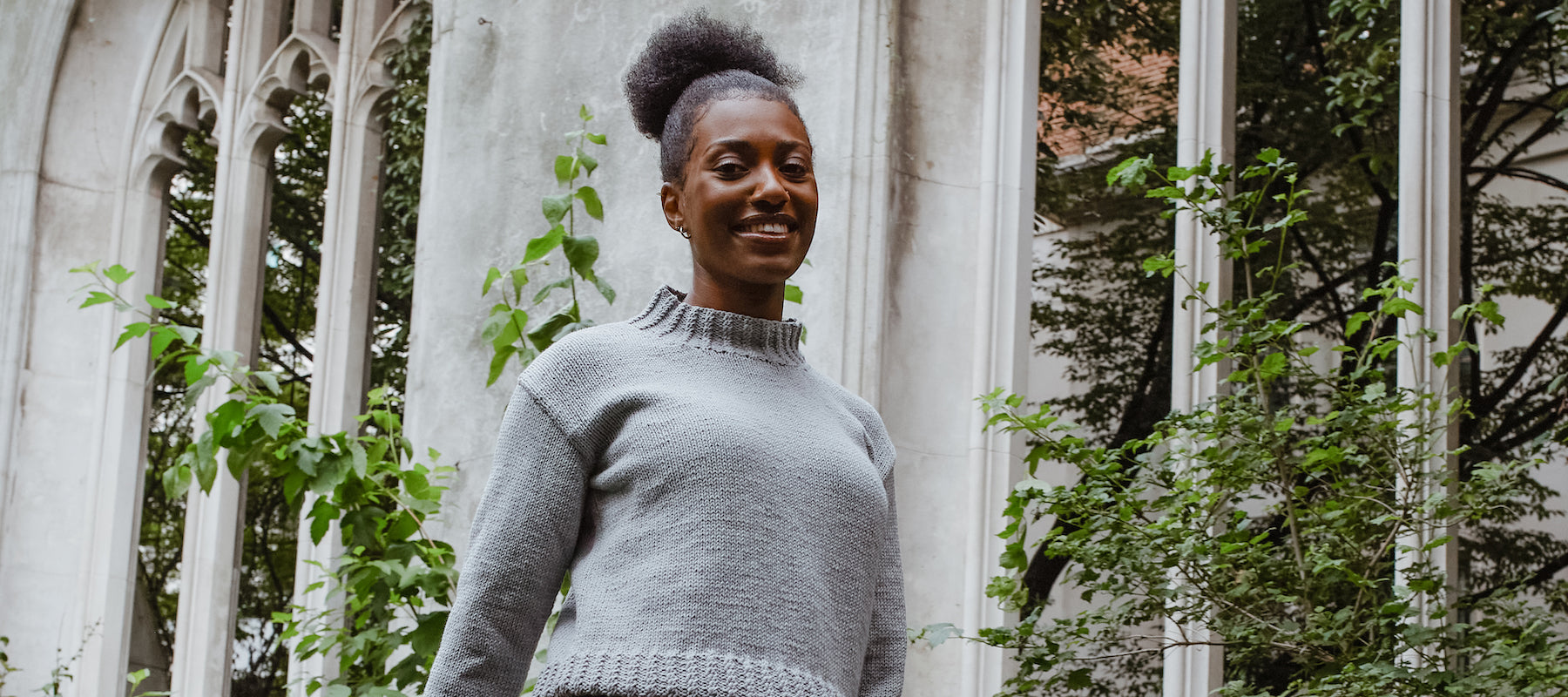 13 Projects for a Lucky Autumn
crochet | 2 min read time
Zerzura Knitted Tee
The Peter Pan collar is the highlight of this gender-neutral pattern. It has a wonderful, ribbed texture, and is a great, smart-casual addition to your handmade wardrobe.
Ellis Garter Sweater
This jumper is a dream to knit, and using The Chunky Wool you'll work it up in no time. Throw it on over your favourite shirt as an extra layer on chilly days, or team it with your comfiest pair of sweatpants for cosy nights on the sofa.
Atlantis Cable Sweater
If you want a new challenge, this sweater is the next project on your knitting journey. Designed by Sarah Hatton, the Atlantis Cable sweater can be worn by anyone. It includes measurements suitable for chest size up to 167cm, and 2 different sleeve lengths.
Aluinn Houndstooth Cardigan
Create a chic, iconic look to add to your handmade wardrobe. With 9 pattern sizes available, you'll find your perfect fit - just choose your dream colour-combination in our super-soft Chunky Wool yarn. Make a matching accessory with the Talland Houndstooth Cowl.
Leapfrog Raglan Cardigan
Jump right into this pattern! If you're looking to make your first cardigan, this is the perfect place to start. Let our Jolie yarn do the hard work for you by bringing a pop of colour to this wardrobe must-have. The chunky yarn will help your cardigan come together quickly, which means you'll be wearing it in no time!
Perryway Embroidered Scarf
Take your creativity to another level by adding embroidery to make the design pop. The diamond pattern will catch your friends' eyes, so be careful: they'll want you to make one for them too! Whip one up in no time with the super-chunky Homestead Yarn.
Mackenzie Jacket
This light and bright jacket has an oversized fit that creates a lovely drape, and is a perfect choice for sunny afternoon walks. Choose your 3 favourite shades of the Lil' Merino yarn, or make it using just one shade for a simpler colour palette.
Lyonesse Trellis Tee
A perfectly balanced pattern, designed by Sarah Hatton: the body might be a straightforward stocking stitch, but the sleeves are knitted in an intricate trellis-like pattern. Using the Cotton Braid yarn, you'll knit yourself a super-soft outfit, perfect for brunch with friends!
Alfheim Shawl
A striking and elegant accessory, designed by Helda Panagary, this textured shawl is great to throw on and go, as you head out for your next adventure. Wear it as a shawl, or as a triangular scarf - this pattern is yours to play with. Crochet yours using the pastel shades of Secret Garden DK yarn.
Oast Double Bobble Cap
When you double the poms, you double the fun! Create a curled brim, and cosy hat, using the stocking stitch, and make the chunkiest pom poms ever, using our popular Homestead Yarn.
Knole Darning Bib
Do you ever feel too warm for a sweater, but too chilly without? Here's the perfect solution! Layer this woolly bib over a top or shirt for a contemporary look. We've also kept the colourwork simple by using duplicate stitch to add the Fair Isle-esque design.
Wye Stripe Scarf
A superbly striped, super-chunky crochet scarf that's quick to make, and fun to wear. Use the Homestead Yarn, and learn how to crochet into the back loop, to give this pattern a texture that pops.