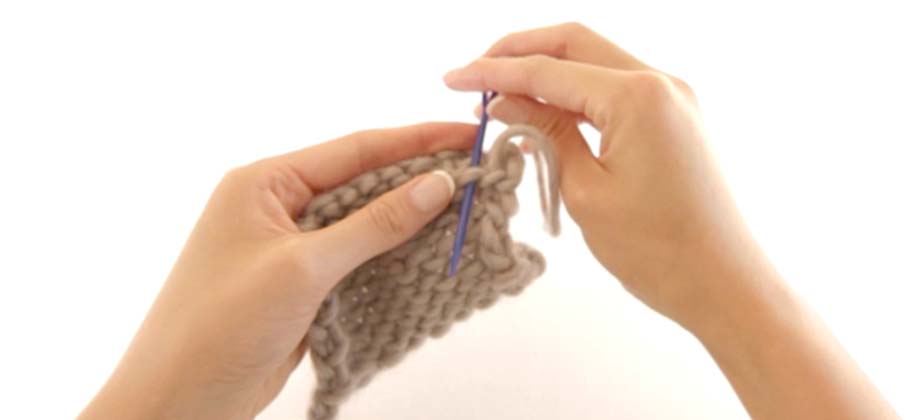 How to Weave in Loose Ends
Finish Off | 1 min read time
Tutorial Overview
Weaving in is an important part of finishing any knitting project. In this video we will show you how to weave in ends by threading the sewing needle over and under the bars on the wrong side of stocking stitch fabric. For more ways to weave in see '6 Ways To Weave In Chunky Yarn'.
Watch
Step-by-step guide
Step 1:
When you have cast off your work you will want to hide your end tail into your work to give it a finished look.
Step 2:
Thread your yarn through the sewing needle.
Step 3:
Sew the yarn into the side.
Step 4:
Ensure you are working from the back.
Step 5:
Thread the sewing needle under and over the two bars.
Step 6:
Securely tie a knot and cut any excess yarn.
< See all Knitting Video Tutorials