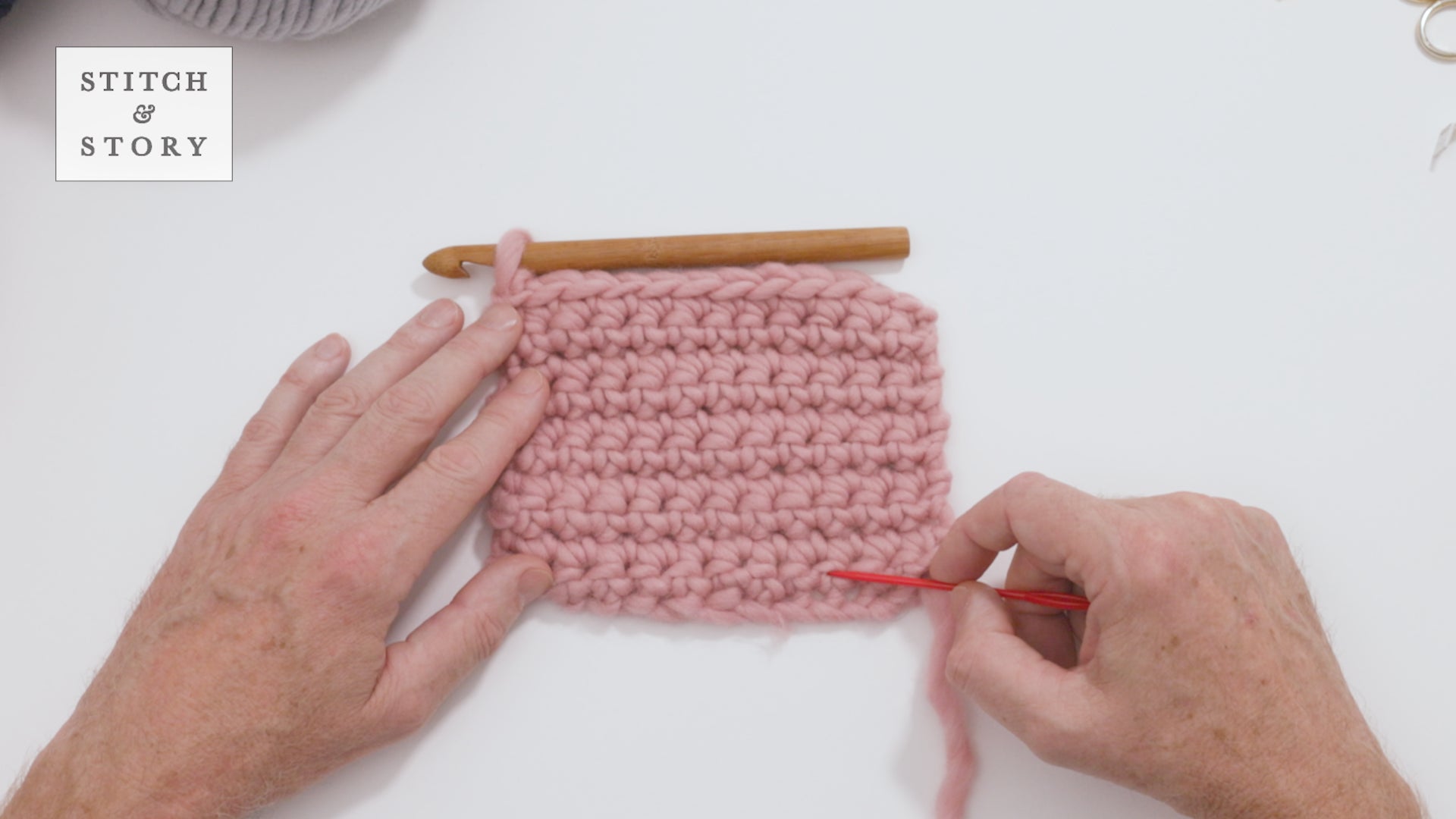 How to Count Crochet Rounds and Rows
Techniques | 1 min read time
Tutorial Overview
While working on your crochet project, you'll occasionally have to check how many rounds or rows you have completed. Crochet stitches worked in rows can look different to when they are worked in rounds. We'll show you what to look out for when counting.
Watch
Guide
Amigurumi
Let's have a look at a piece of crocheted amigurumi first. This body was worked in single crochet stitches (US terminology).
On the outside of the body we can see 'V' shapes. These allow us to count the rounds easily.
As we start counting from the central point of the magic loop, we can count each 'V' shape as one round.
You'll also be able to see the 'ridges' created round after round.
Count each ridge as one round, starting from the centre point of your project.
Flat Crochet
When counting rows on a flat piece of crochet, they can be a little trickier to identify.
Start by placing your piece flat on a table or surface.
Always start counting your rows from the bottom, or foundation chain.
The foundation chain itself does not count as a row in your project.
We've crocheted this sample in single crochet stitches, to show you how to find the rows.
What looks like one chunky row, is actually one row worked in one direction, and another row back in the other direction.
When counting the rows, we're looking for horizontal lines of bumps and ridges. These mark our rows.
Our sample has 10 rows.
Higher Stitches
When using 'higher' stitches, such as double crochet, or half double crochet (US terminology), our rows will look different.
In our example of half double crochet stitches we can see the ridges after every second row, and the bumps between the ridges. This helps us identify, and count, the rows.
Similarly, in our example of double crochet we can see the ridges and bumps between the rows.
You can now count your crochet rounds, and rows!
< See all Crochet Video Tutorials