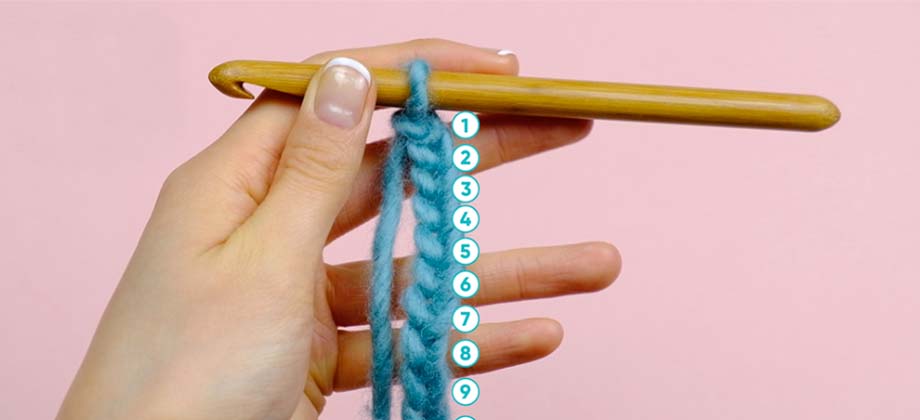 Tutorial Overview
In order to read a crochet pattern correctly you will need to be able to identify and count chains. In this video we will show you how to count crochet chains.
Watch
Step-by-step guide
Now that you have your foundation chain, let's count the chains.
Step 1:
We'll be counting the "V"s, starting from the hook.
Step 2:
1, 2, 3….and so on.
And that's how you count the chains in crochet!
< See all Crochet Video Tutorials