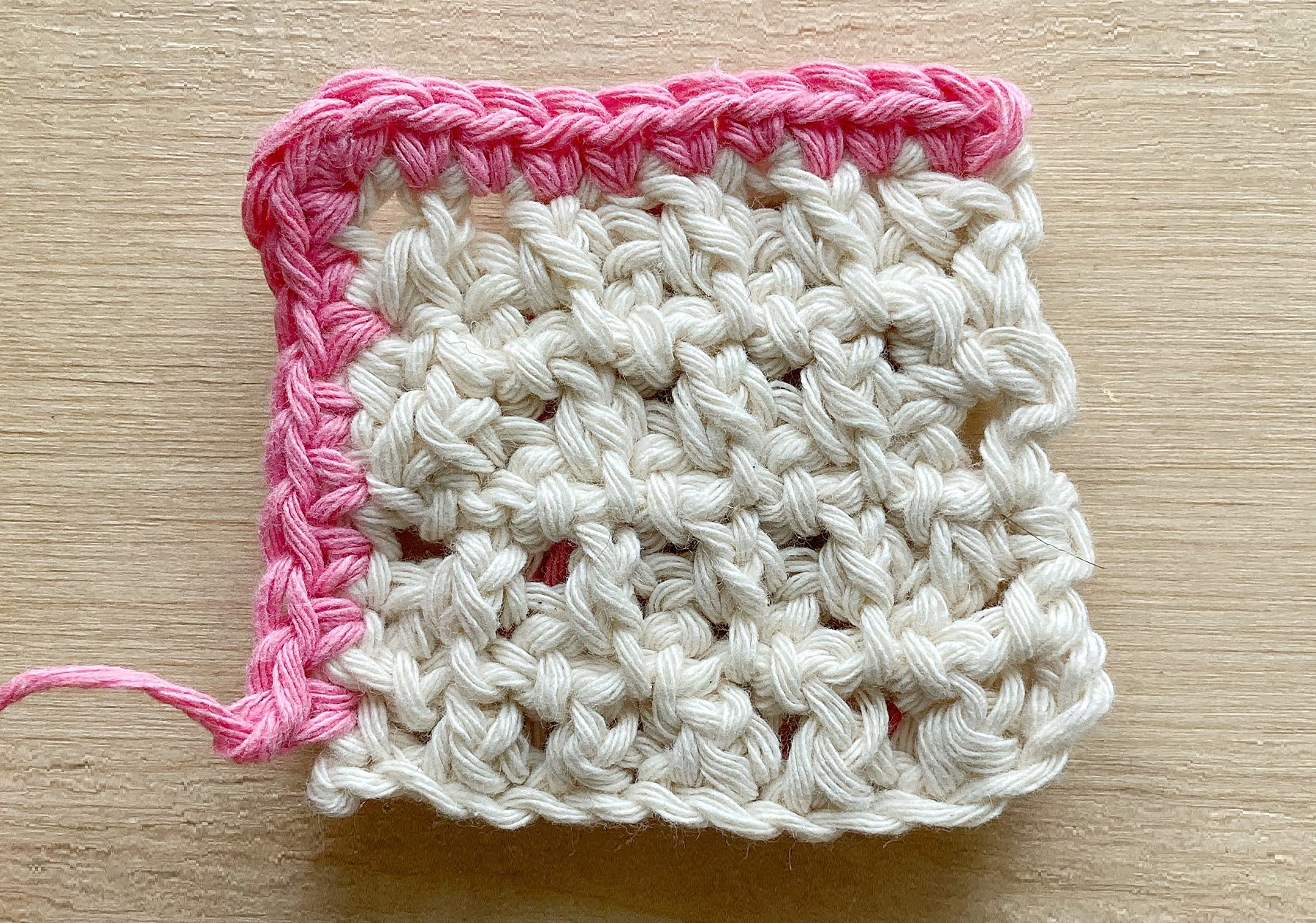 How to crochet textured stitch
Crochet | 1 min read time
Learn a new crochet pattern to create a textured stitch using this easy, step-by-step tutorial by Claire Montgomerie.
How to crochet textured stitch
The great thing about this stitch is that the finished fabric has a surface that's perfect for gently cleaning delicate skin, and the soft Eco Cotton yarn I use in this tutorial is a perfect match!
Follow the steps below to try it out, and put your new skills to use with my free Eco Washcloth Set crochet pattern.
Abbreviations (US Terminology)
st - Stitch
sc - Single crochet (UK double crochet)
ch - Chain
ch-sp - Chain space

Make a foundation chain with an even number of chain stitches, and work as follows:

1st row: 1sc in second ch from hook, * ch1, miss next ch, 1sc in next ch,* to end, turn.
2nd row: ch1 (doesn't count as a st), 1sc in same st, ch1 *Insert hook in next ch-sp, yarn over, draw a loop through, insert hook in next ch-sp, yarn over, draw a loop through, (3 loops on hook), yarn over and draw through all 3 loops, ch1* 
2nd row continued: Repeat between * and * by first inserting the hook into the ch-sp from the 2nd yarn over in the previous st, work to last st, 1sc, turn.
Repeat 2nd row for as many as your pattern requires.
About Claire Montgomerie
Claire is a textiles designer, specialising in knitting and crochet for over 15 years. After studying at the Royal College of Art, she pursued a career in the fashion industry, but found she enjoyed the more practical side of textiles. While creating her free crochet patterns for our Natural Spring Collection, she was inspired by the Eco Cotton, Cotton Braid, and Everyday Jute yarns, and wanted to use colourwork to show off their properties.
Follow Claire on Instagram @clairemontyknits