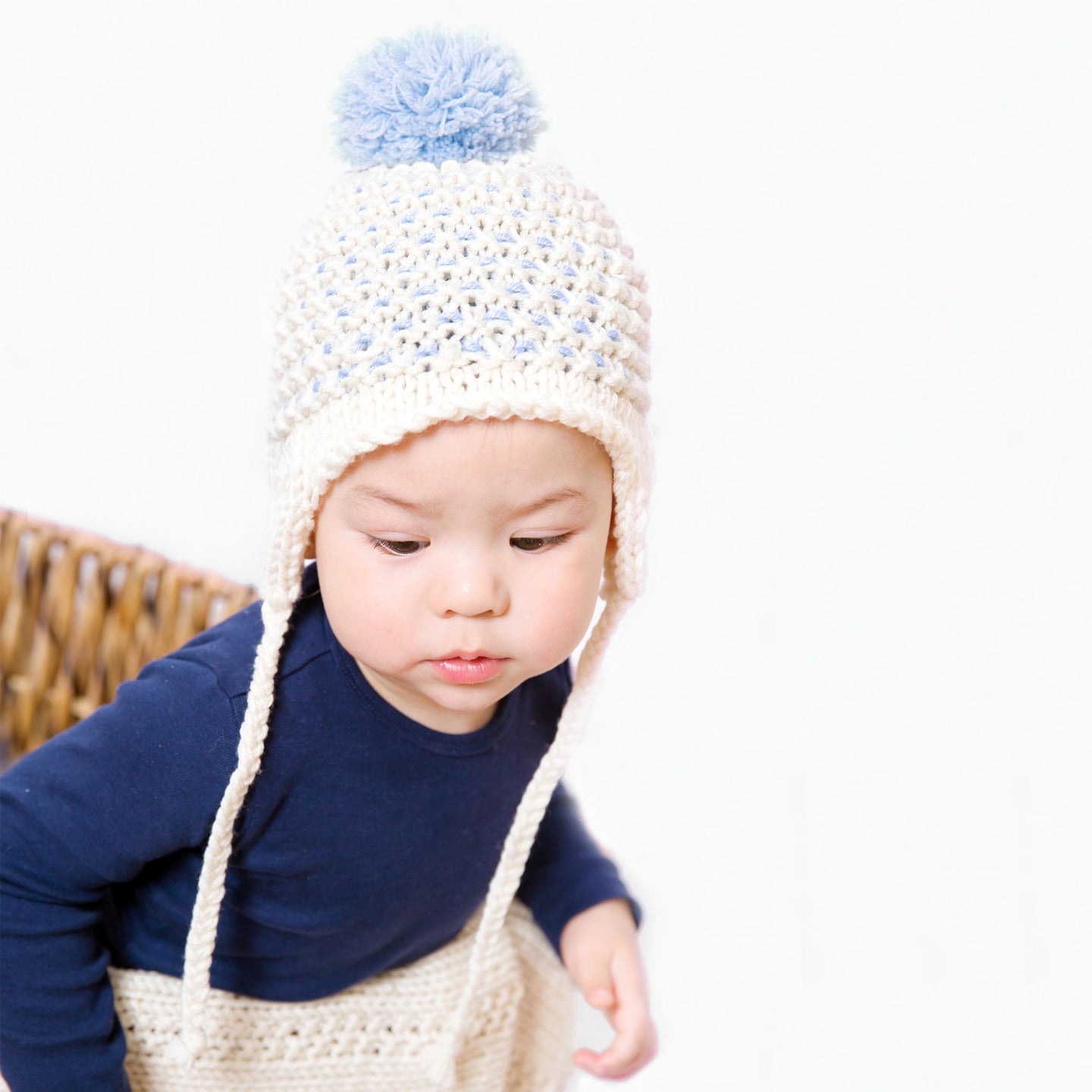 Star Bonnet Trapper Hat Downloadable Pattern
Complete your bundle
Star Bonnet Trapper Hat PDF Pattern / EN
$7.00
Remove
The Lil' Merino 50g Balls
Product Details
Let Stitch & Story make things easier - you select the colour (and size where applicable), and we'll send you the right amount of yarn.
Your baby will definitely get the extra 'aw' factor in this cute bonnet with earflaps and optional cords! Learn how to knit the granite stitch - a brilliant pattern for adding subtle colour that isn't the typical stripes. With knitted earflaps, this mini trapper hat will stay on snug for both comfort and keeping warm.
This pattern comes in a range of sizes, accommodating ages 0-5 years.
Let us be your guide. Need help? We have online tutorials.
You'll also need:
Delivery and Returns
Your PDF pattern will be emailed to you automatically. Please check your spam email to ensure it arrives promptly. We do not accept cancellations or process refunds for digital items. Find more information in our FAQs.
If you purchase yarn to accompany your pattern, this will be sent to you separately.
Delivery
UK Standard
3-5 working days
FREE over £45
or £3.99
UK Express
(Order before 1pm GMT)
1-2 working days
£9.99
USA & International
6-18 working days
£18.50
We deliver worldwide from our warehouse in the UK. Terms and Conditions apply. Read more on our delivery policy.
Unused items may be returned within 21 days. Terms & Conditions apply. Read more on our full returns policy.
Any other queries regarding delivery and returns, please visit our FAQ.
Customer Guarantee
At Stitch & Story, we're here to help you with your project from start to finish.
| | | | |
| --- | --- | --- | --- |
| Watch video tutorials | Join our Instagram community | Access our beginners hub | Ask us anything |
Share your progress with us.
Tag @stitchandstory on Instagram #StitchAndStory