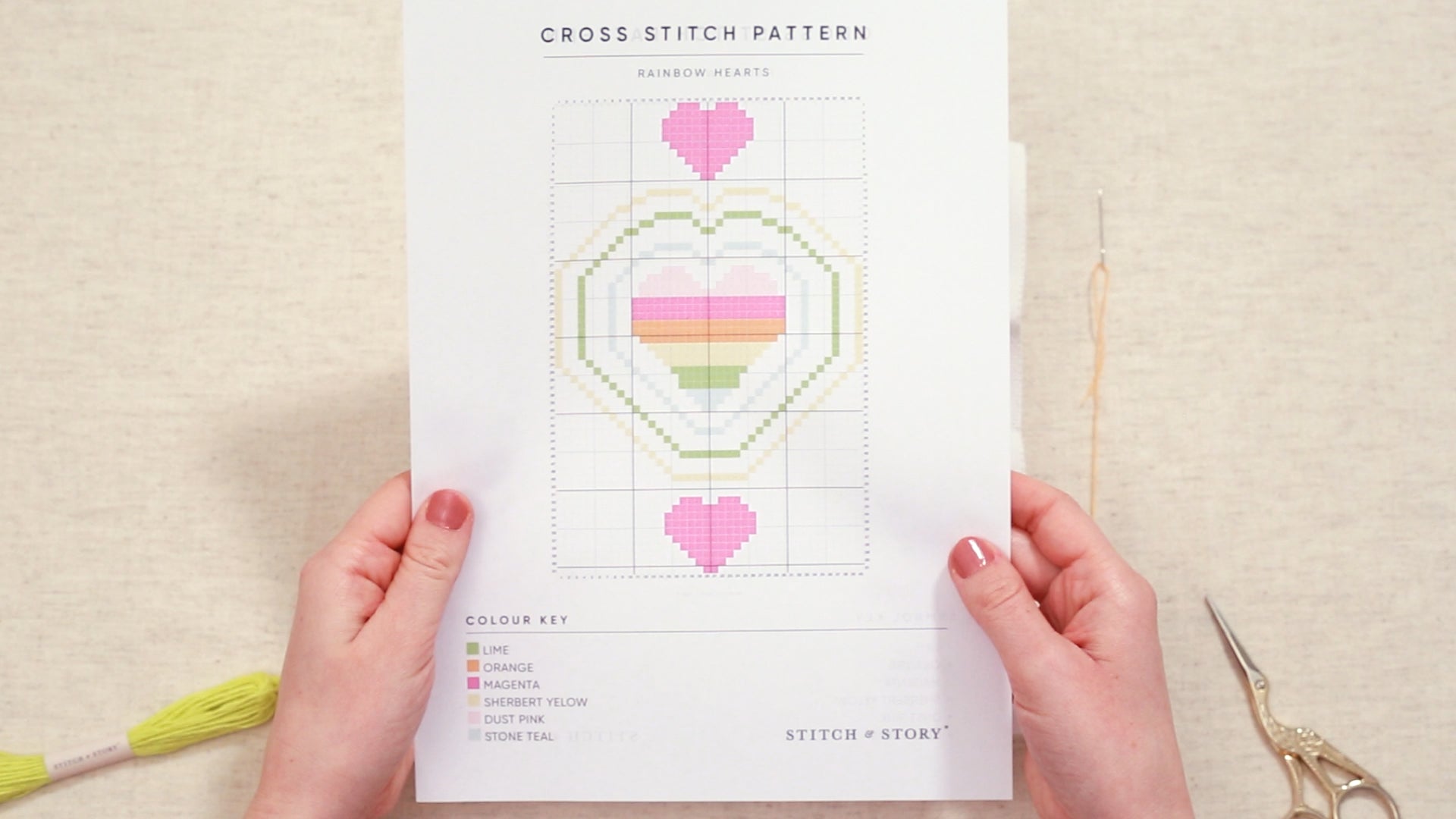 How to Read the Pattern
Techniques | 1 min read time
Tutorial Overview
Your cross stitch design is worked by referring to a gridded chart, that shows where each stitch is placed.
Watch
Step-by-step guide
Step 1:
Each square on the chart represents a single stitch, and each stitch is made up of 4 holes.
Step 2:
The symbols and the colours in the key indicate which colour thread to use.
< See all Cross Stitch Video Tutorials