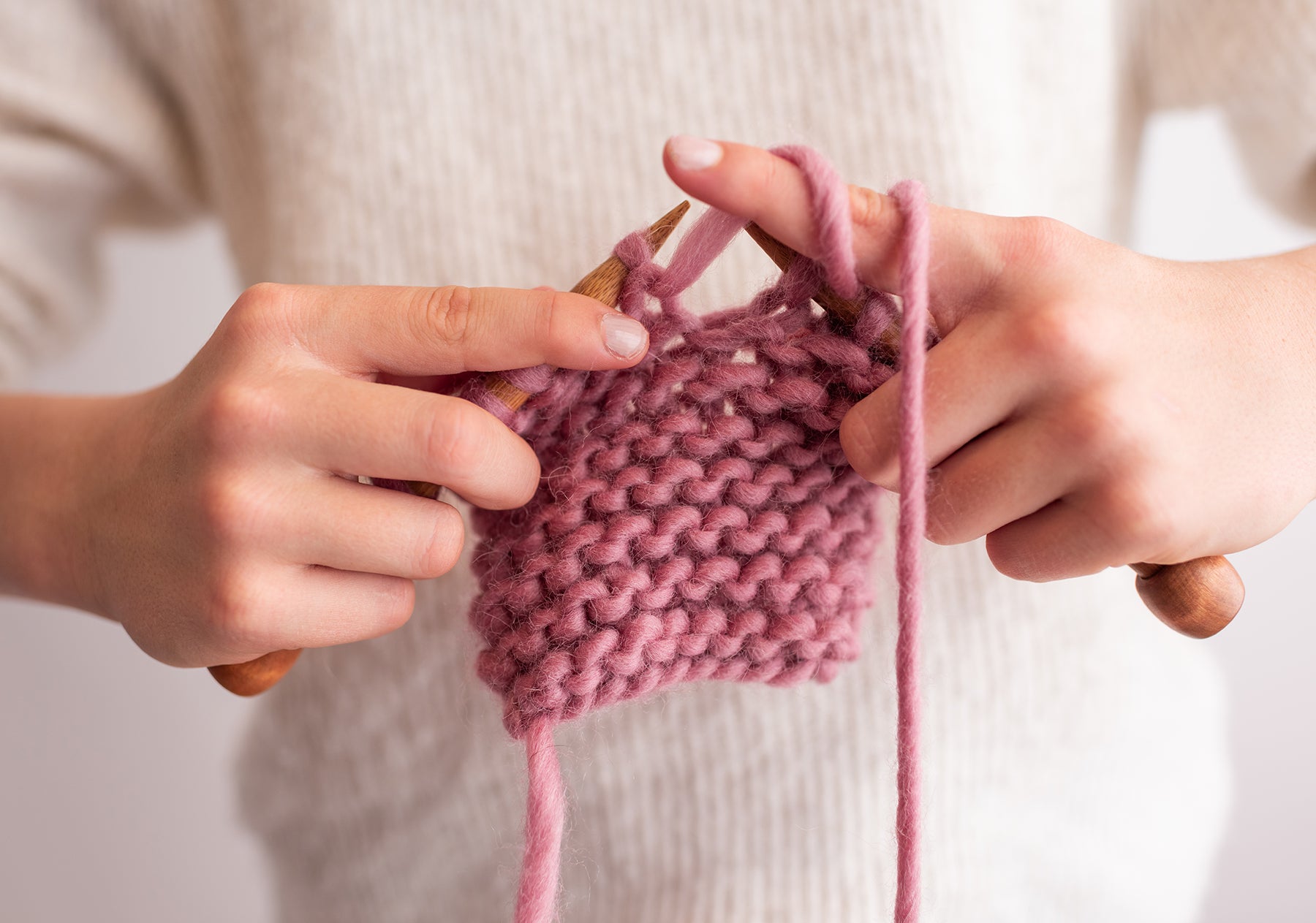 Learn To Knit with Stitch & Story
Knitting | 1 min read time
Becoming a knitter doesn't have to be daunting! From beginner's kit to finished knit, we're with you every step of the way.
Our modern approach to self-care empowers you to take time for yourself, and make something that's truly unique. As your confidence grows, you'll begin to feel the positively contagious warm-and-fuzzy feelings that crafting brings. Whether you're knitting something for yourself, or as a gift, every stitch will tell a story. 
Let's dive right in!
Our all-in-one kits are perfect for beginner knitters. Inside each kit you'll find all the tools you need: super-soft yarn, easy-to-use chunky knitting needles, a handy sewing needle, and a how-to guide with your knitting pattern.
Our Cup Cosy Mini Knitting Kit is the ultimate beginner-friendly project. Follow our handy video tutorials, and learn the basic techniques, knowing you're in safe hands. It won't be long until you're proudly holding your finished knit in your hands, filled with an I-made-this glow. 
Give someone a knitted jumper, and they'll be warm and cosy. Give someone a knitting kit, then they'll still be warm and cosy, but have a load more jumpers in their wardrobe, and hats, and scarves.
Share your journey with us, and a whole community of crafters, on Instagram and Facebook.